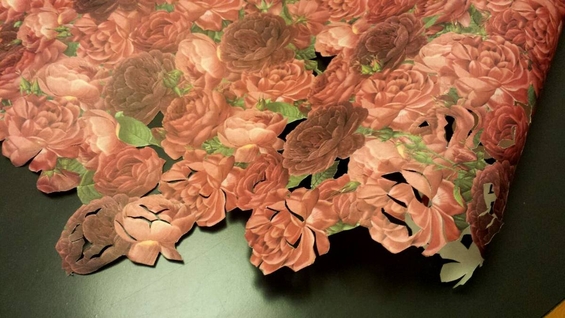 Two windows of the historic shop of Gipponi in Milan will be set up with paper and items of Tassotti printing house. The well-known artist Catherine Crepax has created for the occasion a dress with rose paper from the Tassotti collection, which will be exhibited during the fair.

Caterina Crepax, daughter of art, was born in Milan in 1964 and grew up in an atmosphere full of fascination and fantasy.
Interior architect "sculpts" with the paper sumptuous dresses surprising details, refined objects of desire.

She uses reams of superseded documents, discarded office byproducts destined for the shredder, and transforms them into precious fabrics, sumptuous dresses of startling complexity, refined objects of desire. She cuts and folds, she gathers and pleats, she creates puffs and intarsias. The results are beautiful, fragile sculptures; unreal, shadowy dresses glowing from within; exquisite miniatures; but also extraordinary bags, belts, hats and jewels, wall hangings and screens, often inspired by plant or animal life, sometimes by decorative elements in architecture.


---